Single Platform
One platform for your all digital orders

No Apps
No app download needed to send push notifications to users

Same Payment Processor
Common payment processor for POS and apps

Menu Sync
Only app that syncs real time menu from POS
Effortless and Seamless
Tableside Ordering
Order at Table from TechRyde enables your customers to easily use their own mobile phones to browse menus and place orders, in real time, that go directly into the kitchen. When they are ready to leave, payment can be made directly from their phones – split, tip and pay! The process is quick and easy so tables can turn and be ready for the next guest.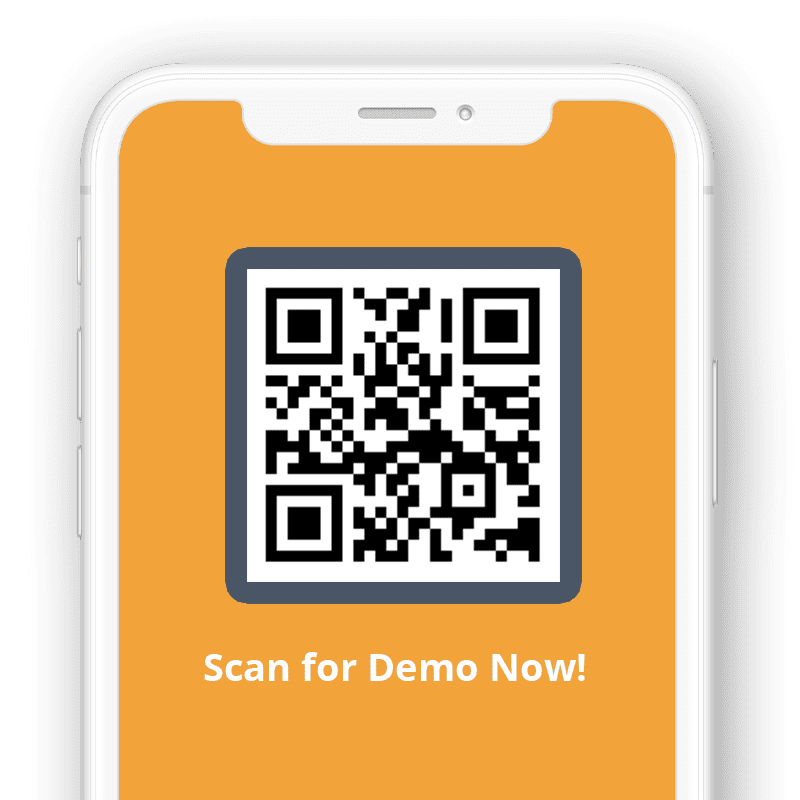 More Streamlined Operations,
More Efficient Server Staff
In addition to Order at Table for customers, arm your servers
with TechRyde's tablet ordering solution. Servers can now
spend more time with customers to enhance the entire
dining experience. With technology in their hands, transform
how they perform functions like taking orders that are sent
directly to the kitchen, pulling up checks for payment
accepting and authorizing payment and closing and
reconciling the table with the POS.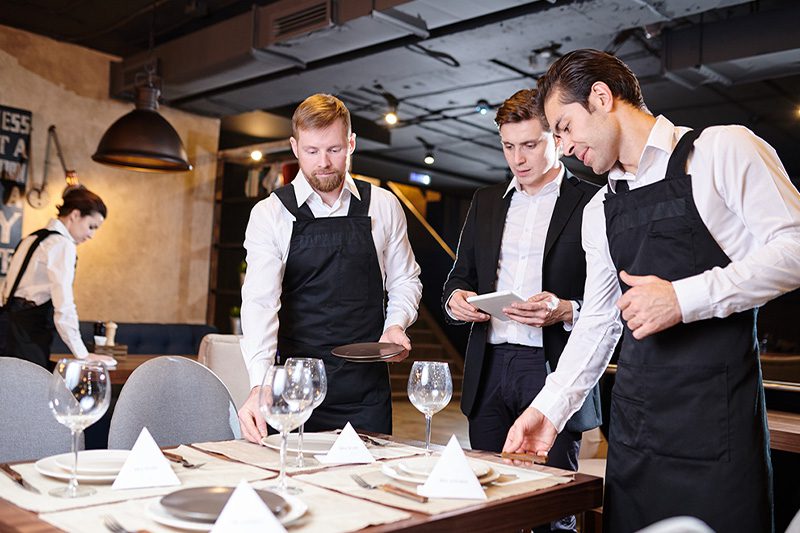 Order
Enjoy the convenience and efficiency of servers taking orders using technology from TechRyde:
Identify who ordered what with a digital seating layout
Up-to-date menus to easily inform customers of 86ed items
Improve guest experience by presenting menu suggestions driven by intelligent and predictive technology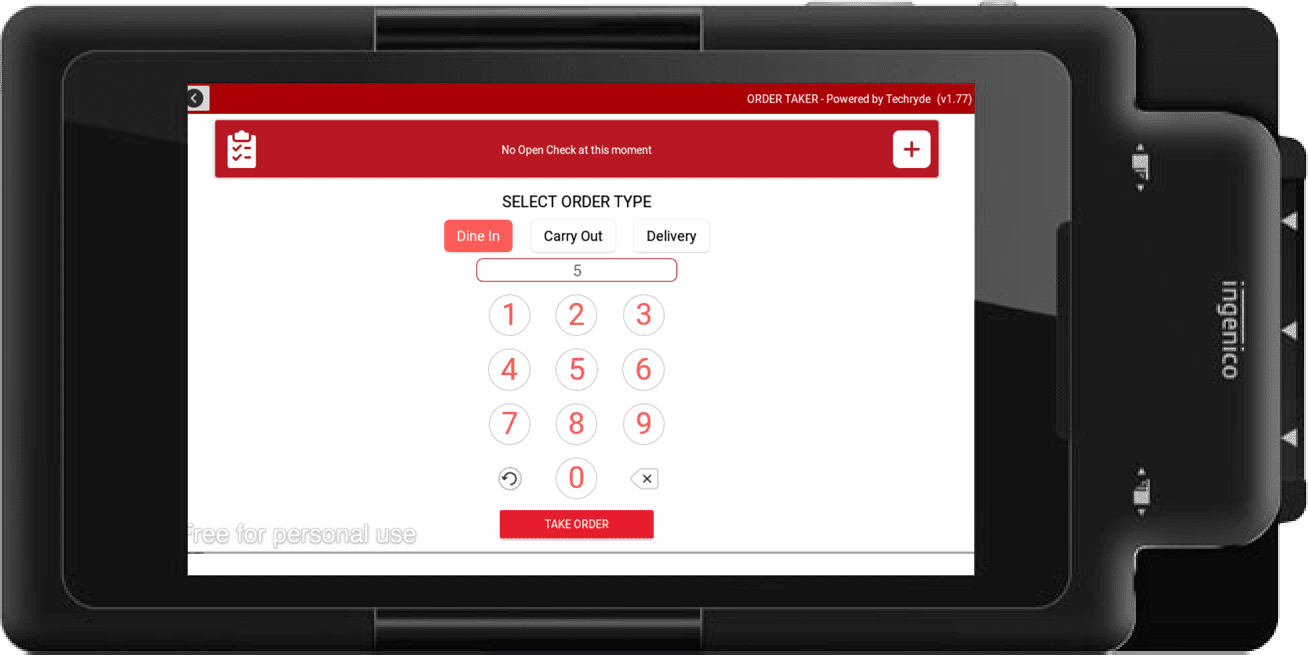 Pay
TechRyde makes it possible for staff to facilitate bill payment by customers right at the table:
Secure and EMV-compliant transaction
Use your existing payment processor
Pay with major credit cards including Google Pay and Apple Pay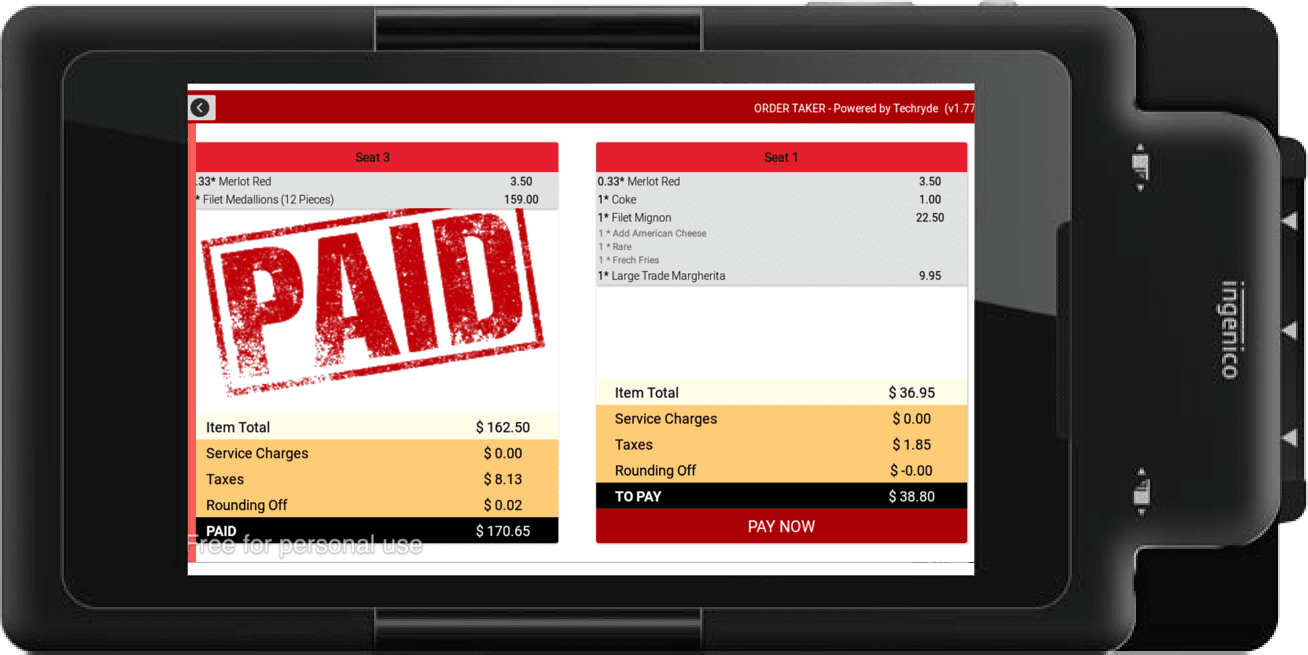 POS Operations
With TechRyde technology, you can communicate directly to the POS without going to a station:
Take and send customers orders to kitchen or bar
Securely process credit card payments
Close and reconcile tables for quick table turns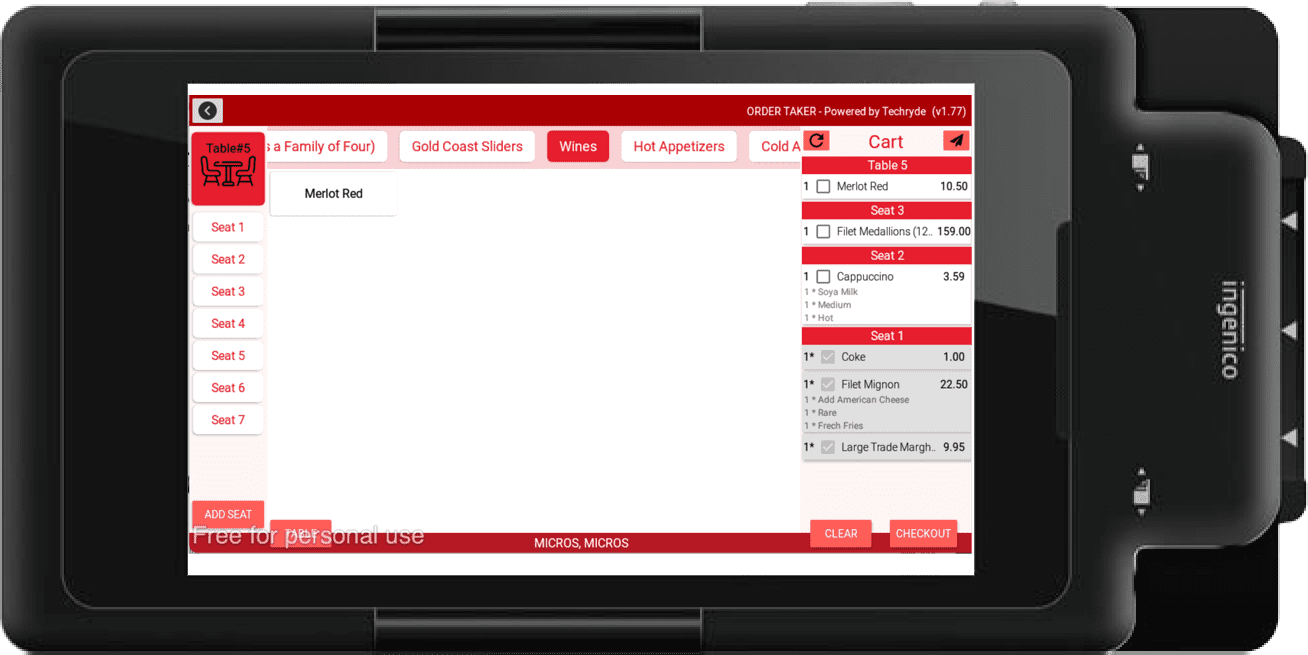 Try our Online Ordering Demo