A report from industry research firm Sense360 found that consumers prefer to order delivery directly from the restaurant.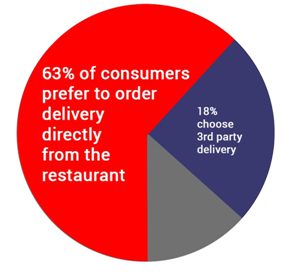 TechRyde Online/Mobile Order+Pay Highlights
Easy and convenient for your customers.
Menu, Order, Payment and Driver Assignment in the cloud.
Orders arrive to delivery/pick-up tablet with driver details – automatically entered into POS
No more percentage-of-order delivery charges. One low flat-rate delivery charge saves restaurant and customer.