Beyond the Menu
Micros Online Ordering, Where Every Order is an Experience.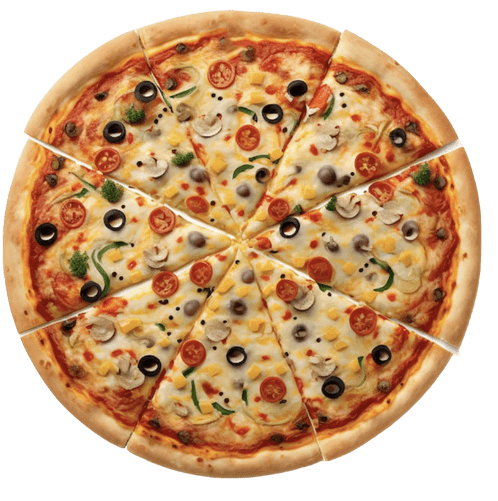 How Does Micros Online Ordering Work?
Micros POS is a revolutionary system that has enabled numerous companies to gain a greater degree of control. Within this advanced platform, we provide integration for POS, referred to as "Micros online ordering"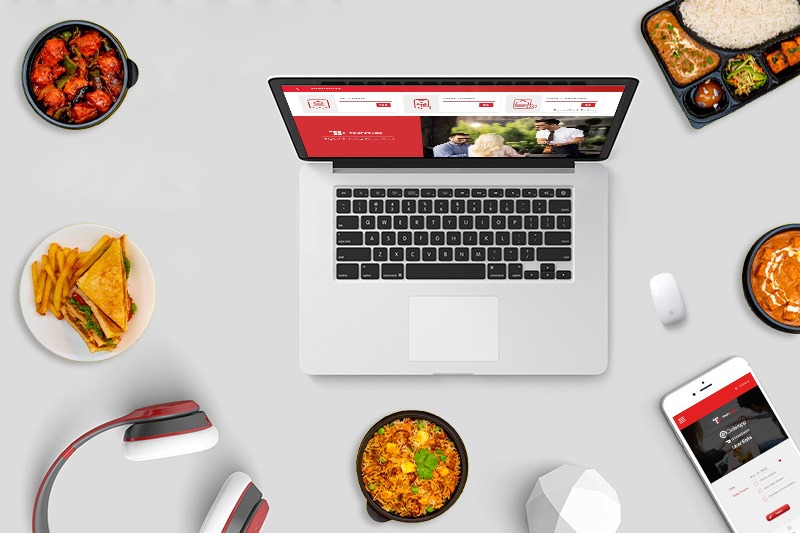 Micros POS' online ordering feature streamlines the ordering process, allowing businesses to efficiently manage orders, inventory, and customer data. Customers can browse the restaurant's menu, select the items they prefer, and place their order online. This order is then processed and prepared, and the customer is notified of their order's status when it is ready. The customer can either pick up their order at the store or have it brought to the restaurant via dispatcher.
Furthermore, order tracking enables businesses to closely monitor their orders. This is especially beneficial when working with businesses such as those offering services such as Doordash Drive and Uber Eats, as the loss of an order can have a significant impact on a business's financial performance. With our online ordering system for Oracle Micros POS, businesses can easily monitor their orders across all devices and make adjustments to the menu from POS on the fly, allowing for easier replenishment or addition of seasonal items. Payment processing allows customers to simply pay for their order online, reducing the time spent at the store and reducing contact if necessary.
Micros Integration
How Techryde integrates with Oracle Micros POS

Techryde connects to the

Oracle Micros POS

via transaction service API

Orders created on external platforms are integrated with the Micros POS

You get a complete overview of all orders on your POS itself.

You can quickly and easily update your menu changes on all your online ordering platforms from the POS itself. 

Pause or snooze any third party app such as Ubereats from the POS terminal.
What are the benefits of integrating online ordering with Micros?
There are lots of advantages to using Micros POS to take online orders for your business.
By simplifying the order process, businesses can free up their staff to focus on more important tasks, such as preparing food and interacting with customers. This boosts sales by providing customers with the convenience of placing orders in one location, with payment and ordering taking place in the same place. 
Furthermore, the integration with the Micros POS platform enables businesses to monitor and manage orders, stock, and customer information in one location. The integrated online order micros platform minimizes the risk of errors when integrating multiple systems, and offers an opportunity to enhance employee and team comprehension of the system once they are accustomed to our user-friendly integration.
Additionally, both the kitchen and management are informed of an order, which reduces the risk of communication breakdowns and data loss, thus allowing businesses to deliver their products more efficiently as both parties are aware of every order. When you make menu changes or price changes from the POS for all marketplace orders, you can see how many orders were processed right on your POS. For example, if you're a restaurant, you can see the number of GrubHub, Ubereats, and Doordash orders processed from within POS Reports. Further, no portal access needed to manage your menus, orders and locations, Control all third party sites direct from your Simphony POS.
Satisfy Your Cravings with Micros
Effortless Ordering, Exceptional Flavors.
Save Time
Don't worry about having to manually move orders around or update menus – all your online orders will be automatically added to your POS Micros RES 3700 or Simphony POS.
Menu Synchronization
You don't have to worry about transferring the menu from your POS Micros RES 3700 or Simphony POS – it's an automatic synchronization!
Eliminate Mistakes
Automatically inject orders into the POS Micros RES 3700 or Simphony POS machine so you don't have to worry about manual interruptions.
Management
Manage the availability of your menu items directly from your Micros RES3700 or Simphony POS. When a product is marked "out of stock" on your POS, it'll automatically update all third-party ordering channels right away. No wrong orders!
Profits
Connect Micros RES 3700 or Simphony POS to all third party digital ordering channels such as Ubereats quickly and easily, so you can reach more people and make more money.
Transfer of orders
All orders instantly injected to POS without queuing up.
Bring your processor, The cost of this program is $1 for each check charged to the customer. The $1 will be shown as a 'service fee' on each guest check. Many restaurants like the idea of passing such moderate costs to the customer. There are no additional expenses associated with implementing this technology. With this you get FREE Ubereats, Doordash Drive, Grubhub integrations.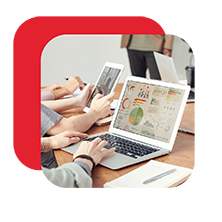 Software Compatibility
The online ordering functionality is supported by all versions of the Micros 3700 or Simphony POS software versions.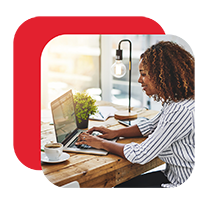 Technical Support
We offer 7 days free remote support from 9 AM to 8 PM EST for both new and existing customers.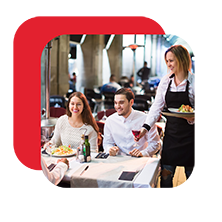 Merchant Agreement
Our agreements are designed for a one-year partnership and automatically renew unless you notify us within the 30-day notice period.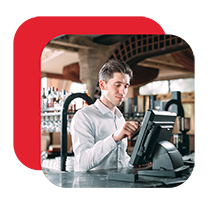 Timely Installation
Our remote technicians handle all initial & subsequent installations, which typically take 3-4 hours. All installations come at no additional charge.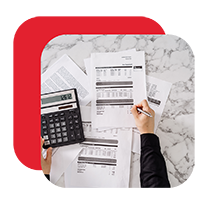 Trial Period
With our 14-day trial, you'll have the opportunity to explore the robust features and seamless functionality that have made Micros a trusted choice for businesses worldwide.
Frequently Asked Question
What features do we offer for integrated online ordering?
Techryde offers a comprehensive integrated online ordering solution that seamlessly connects restaurants with their customers, streamlining the ordering process and boosting revenue. With Techryde, merchants can effortlessly manage their online orders, track inventory, and optimize their menus for maximum profit. Additionally, Techryde's integration with Uber Eats, DoorDash Drive, and Grubhub expands the restaurant's reach, providing access to a vast customer base. Merchants have complete control over their customer data, enabling them to build loyalty programs and foster repeat business. Techrydes Manager Console App provides real-time insights into order activity, allowing for informed decision-making and enhanced efficiency.
Is it easy to set up and use Micros online ordering?
If you're already using Micros, it's super easy to get set up and order online with Micros. It won't take long to get set up, but if you need any help setting it up or configuring it, our support team is here to help. Once you're all set up, it's super user-friendly and you can start taking orders right away. The great thing about working with us is that our tech support team is always there for you, so you don't have to worry about calling or coming to the office. Plus, our integration can be deployed anywhere from one central point to hundreds or thousands of locations with just one click, and it's been verified and certified by Oracle.
How can Techryde help me take my Micros POS to the next level?
Techryde can help you take your Micros POS to the next level by providing you with the data and insights you need to make smarter business decisions. We can also help you automate your ordering process and improve your customer satisfaction.
Scanning QR code
Customers scan the QR code with their mobile camera, from where customers can directly land on the Progressive mobile web app.
Step 1 – Start Mobile Camera and scan QR Code, sample below.
Step 2 – Customer will click on dine in option and would get a displayed message that you are located in Table Number "location". 
Step 3 – Customer will update Guest count and click ok.
Step 4 – Customers will then be asked to enter their phone number.
Inject Order to POS
Once the payment is successful, the order will be injected to POS. A new check will be created**. This will be A closed check as the payment is already done.
The order will be printed on KOT/KDS as per POS configuration. Contactless ordering application does not impact the KOT printing / routing.
How can I get started with Techryde?
To get started with Techryde, simply request a callback. We will be happy to discuss your needs and provide you with a free demo.
How can Techryde help me improve my online ordering experience?
TechRyde offers comprehensive customer data that can be utilized in the app to promote promotions, interact with existing customers, and draw in new customers. Additionally, Techryde offers real-time tracking of orders and customer notifications to ensure customers are kept up to date with the progress of their order. Furthermore, their data-based insights can be used to optimize menu and pricing plans to maximize customer satisfaction.
What are the benefits of integrating online ordering with Micros?
This integration between online ordering and Micros offers a range of advantages. Utilizing the most up-to-date technology, it not only increases the efficiency of the restaurant's operations, but also eliminates any obstacles that may impede smooth transactions. Furthermore, the synergy between the Micros platform and online ordering leads to an increase in sales as the platform facilitates a more efficient and convenient ordering process. This integration also reduces operational costs, as manual order entry is eliminated and errors are minimized. The integration increases customer satisfaction by providing a user-friendly and convenient experience.
As orders are processed through Micros, they are more accurate and delivered on time. In conclusion, the integration creates a synergy between the point of sale system and the online ordering platform, leading to a more efficient and successful business model.
Dino Alimonos
Country Pizza Italian Grill, Florida
"The direct and seamless menu
and order integration to our
point-of-sale saves us a lot of time
and effort."
Owner
Cosmos Restaurant & Bar, Pennsylvania
"TechRyde was incredibly helpful & quickly answered any questions. Orderapp is so easy to use! We can make website changes directly from our POS."
Thad Hoy
Bluepoint Hospitality, Maryland
"TechRyde was tenacious about solving every challenge that came up. In the end they absolutely delivered. The won us over 100%."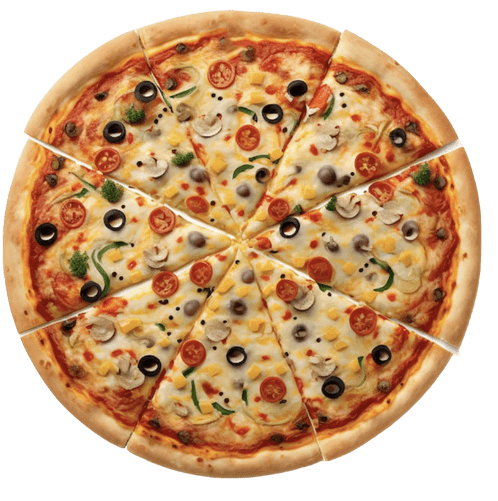 Utilize TechRyde to expedite delivery orders directly to Micros. See how Techryde can help you take your Micros POS to the next level!